Hello friends, I'm here to announce our latest challenge over at
Uniko
and our theme for this one is
To use a Song Title as your inspiration
Here's mine and it's pretty obvious I think ... 99 Red Balloons by Nena.
Please don't try to count the balloons as I lost track at 79 and some are
hidden behind the cloud of course!!!
This uses Big and Bold Wish plus the Balloon Bash set.

The theme at Simon Says Stamp - Wednesday Challenge this week
is "Make for the Border" so as I've used one of my Mama Elephant
border trio dies I think I'll head to SSS with this one.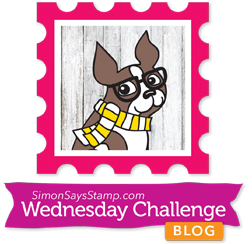 The cue word at CASology this week is 'Dream' so I'm tentatively
heading over there too - is making a wish like having a dream???
There's more fabulous ideas on the main Uniko blog HERE by my
fellow teamies so please head over for links and details of prizes!
I hope you feel inspired to play along and rack those brains for some songs!
Have fun and I'll be back tomorrow with the latest challenge from
Less is More so hope to catch up then!