Hello friends, have we got an icy, crisp, and wonderfully Christmas
revisit in store for you over at Uniko this month. Bev has asked us to
'dig out', dust down and bring the Stunning Snowflakes sets back into the
limelight! I can't think of a better time to showcase these beauties in the
run up to the holiday period ... so here goes!
I recently bought some of the new sets of Altenew inks and I wanted to play
around with some different colour combos that I wouldn't normally put together
at Christmas or ever! Looking at them now though it's as if I've just dipped in
for the Uniko trademark colour scheme when that never crossed my mind! LOL!
I started out by creating a BG of Stunning Snowflakes with a few extras to
accessorise from other Christmas sets. The sentiment is from 'Labelled Christmas'
set (released last year) mounted on fun foam against a die-cut snowflake also by Uniko.
I'd like to link this one up at a couple of Holiday challenges ...
Kylie's 12 days of Christmas Card challenge
I'll be joining Kylie tomorrow so hope you'll pop back then and pay us a visit
and Simon Says Stamp - Wednesday Challenge
ICE INSPIRATION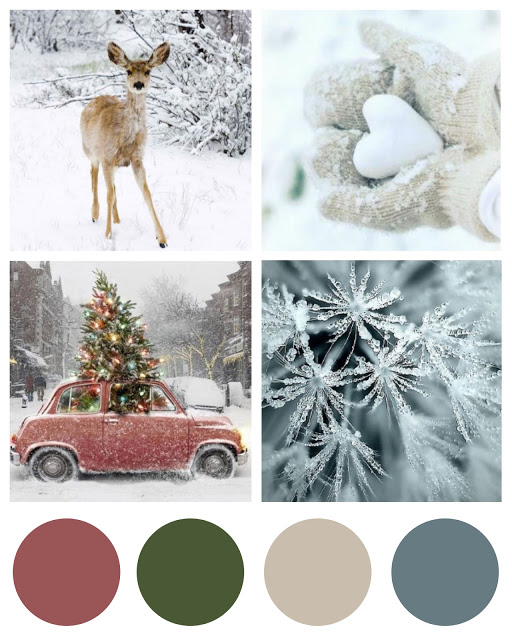 Having recently joined in with Tracey McNeely's
and with all the bits and bobs on my desk I decided to make some
extra gift tags to match this card!
... and one more - slightly 'less busy' example using the same flakes!
For this one I heat embossed the the Stunning Snowflakes with silver pearl
EP onto vellum. There's a torn edge on one side and a turquoise piece of vellum
to trim the panel on the left. The sentiment from the Stunning Snowflakes set is also
heat embossed onto turquoise vellum before mounting on card and 3d foam.
To finish a few gems from my stash.
I hope you like how I've showcased this beautiful set and there's plenty
more fun designs by my fellow teamies with links on the Uniko blog
HERE
As is the tradition there's a blog hop giveaway; the prize being the featured set
or a gift card to the same value. You have until Sunday, 18th December to leave
your comments and be in with a chance of winning a prize.
Here's the order and if you get lost along the way just head back to
Uniko
Sarah P (that's me)
Before I leave you to hop here's the image of the set and as always thanks
for visiting my blog today and I wish you lots of luck on the hop!